Autumn arrived with a final heatwave and I sat outside to soak up the sun with a bottle of plonk. Three days later and I had the heating on and was hunting through cupboards for a hot water bottle at 1.30am.
I spent quite a bit of time writing a new movement system which didn't work and it took me about a week of debugging before I realized that I was calling the depreciated names for the input and not the new, unified xy axis system.
┻━┻ ︵ヽ(`Д´)ノ︵ ┻━┻
Remember this?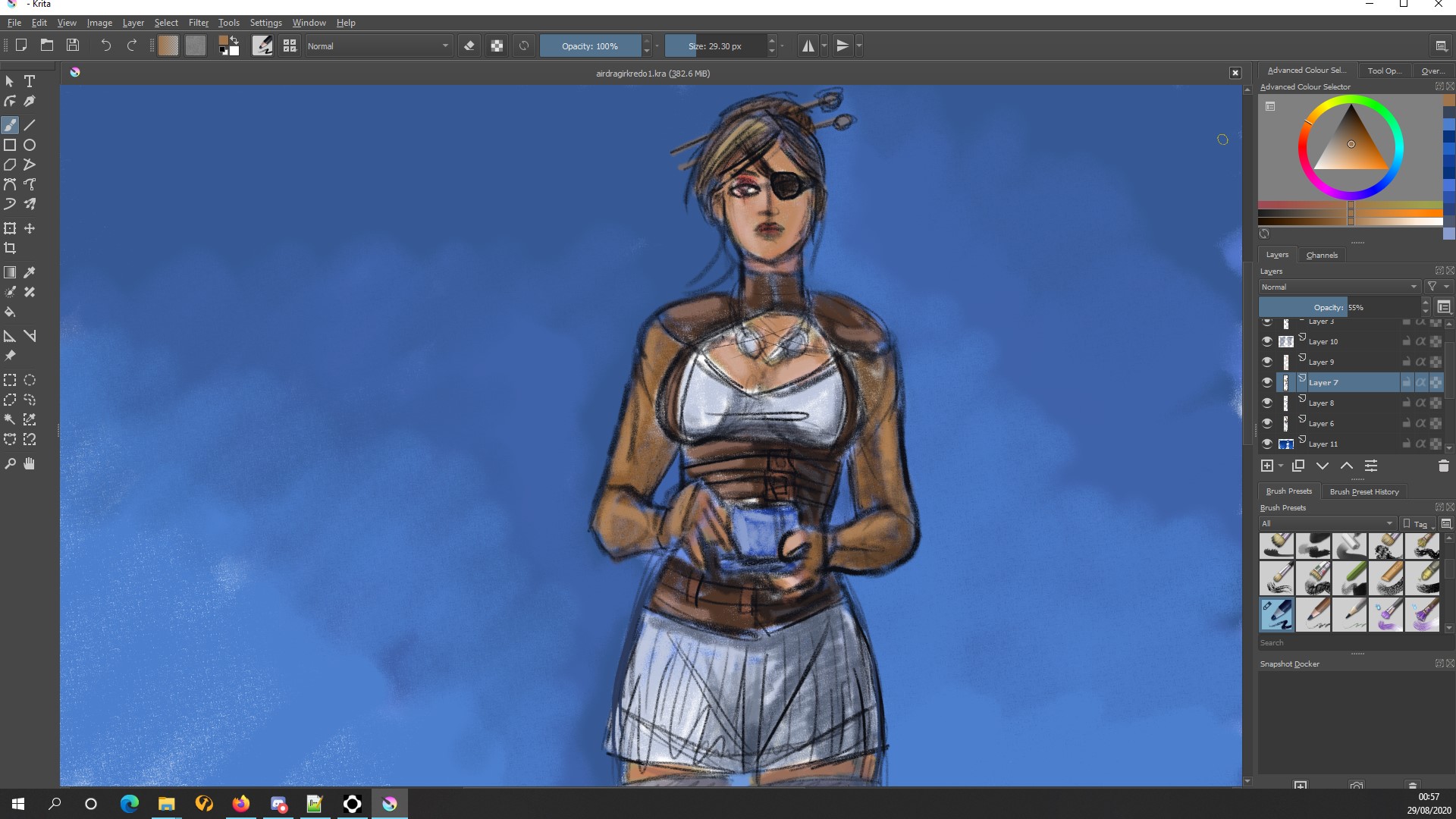 Well it's now this.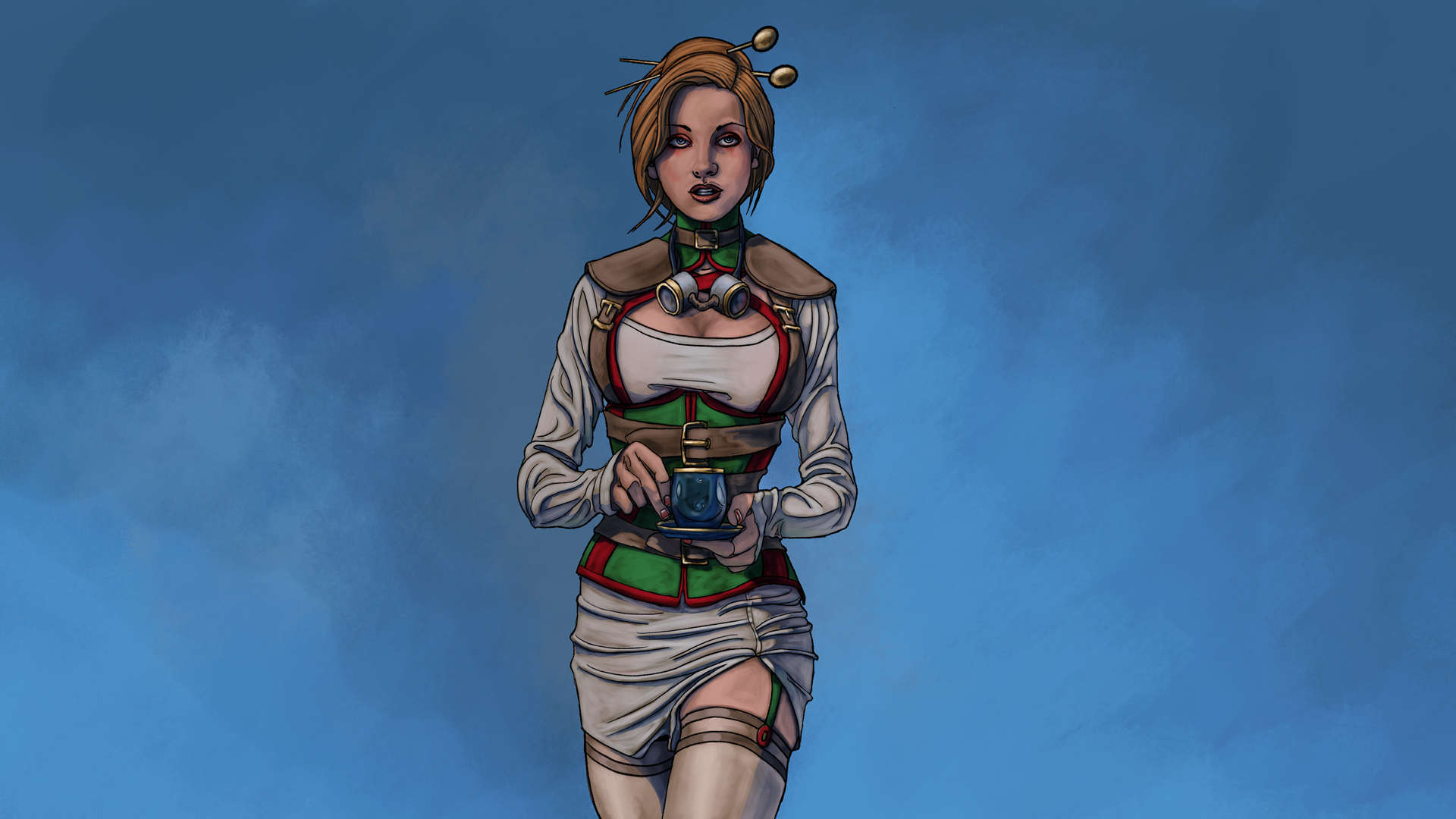 Airship Dragoonette gets a makeover ...

And as Valve had once again put out a new Steamworks update, I took the opportunity to use this new artwork and a derivative to refresh the artwork in Airship Dragoon. I made a little system were it counts how many startups the game has had and then swaps the main menu image between this and the original painting in rotation. Which ever one is used as the main menu background, the other is used as the loading screen.
Whilst back to looking through the spaghetti code of Airship Dragoon, I altered how panic works. Previously troopers suffering panic would either flee, go beserk or freeze in place with an RNG, but now they are much more aggressive and chose to spray bullets at enemies if available, flee if not, or freeze if their pathfinding fails.
I also tested a couple of new things which Valve had released. The first was a time limited change in store artwork capsules, which will revert to the original artwork after next January.


The second was to use the Major Update Announcement feature and all the new artwork headers which that requires. More info on that here.
There has been other things ... things I can't remember in the panic of nearly forgetting to write this September blog one hour before September ends, so we are a bit light weight on substantial content this month ... and possibly every month ...
I did buy a slow cooker which has turned out great and will no doubt get hefty use over winter.